Children & Student Ministries
March Theme:
Follow Jesus ,
We also strive to teach every child that:
God Made Me
God Loves Me
Jesus wants to be my Friend Forever
March Theme :
BIBLE STORY Everything Has Changed Zacchaeus Luke 19:1-10
MEMORY VERSE Bear with each other and forgive one another if any of you has a grievance against someone. Forgive as the Lord forgave you.. Colossians 3:13, NIV
LIFE APP Forgiveness—Deciding that someone who has wronged you doesn't have to pay
BOTTOM LINE When you forgive others, it can change them.
BASIC TRUTH I should treat others the way I want to be treated.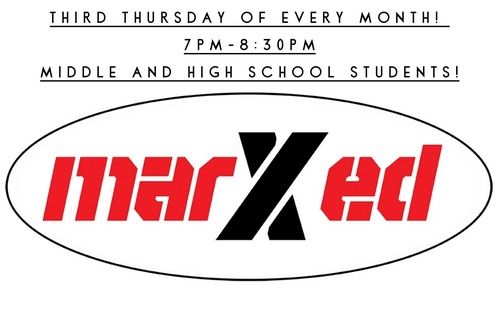 The Awakening Student Ministries includes both Middle School and High School students. While many of our big events include both age groups, the teaching time and small groups are age and gender specific. Marxed is held the 3rd Thursday of every month.
MarXed is our outreach ministry for students hosted at Parkview Boys and Girls Club of Huntington. This night exists of dinner, connection, games, and a testimony of those who have been MarXed by Jesus Christ.
Developing relationships and community with our students is something we take very seriously. Each small group is divided up by age and gender so that students have a safe place to go to. In a world filled with technology, this is a place where real relationship and discipleship occurs.
ONLINE Sunday Mornings at 11am
Every Wednesday at 7 pm ONLINE
Camp Sign up :
CAMP registration opens today w/ a discounted pricing . $50 OFF FIRST 200 CAMPERS Code: 20BROOKSIDE20 SpringHill Day Camp!!! Date: June 8-12 Time: 9am-4pm Before and After care available Where: Brookside Church Who: Children completed K-4th grade What to expect: A day filled with awesome adventures: conquering the climbing wall, soaring high on the flying squirrel, and many more fun and unforgettable experiences! Sign up at https://brookside.org/springhill
Welcome to the Awakening Family Hub, where you can find out what is going on in your child or student's ministry,
how to get connected, and how to contact our staff. If you haven't already been informed, we want to partner with you as the parent/guardian. We get the opportunity to spend up to 4 hours with your child(ren) throughout the week. which seems very small in comparison to a total of 168 hours in a week. With this information in hand, we want to use those 4 hours intentionally to teach, nurture, and train your child(ren).
Find out below how we can connect throughout the week!
INTRODUCING Parent Cue:
Parent Cue is available as an app and on any desktop. This is an incredible resource to use throughout this partnership.
What does Parent Cue provide?
Current Teaching Series from The Awakening Children's Ministry
Customization Parent Help with each phase of development from infant - 12th grade
Conversation cards for families
Video's to watch together
Parent Cue brings families together!
Want to get more involved with your child throughout the week? Download the overview of the Month for their class below.